This is your hub for taking steps with Jesus and engaging at Journey.
A full life in Jesus is a life of surrendering to Jesus, connecting with others, healing the past, and unleashing the future.
Vital Signs Personal Assessment
Click the link below to complete the Vital Signs personal assessment.
TAKE THE ASSESSMENT
Marketplace Multipliers Gathering
Seeking to grow in how you integrate faith and your work? Join some of your fellow Journey Marketplace Multipliers on October 8 from 9am-11am for a time of inspiration and equipping.
RSVP FOR THE EVENT
Night of Worship
We're looking forward to both locations coming together for a time of worship, prayer, and engaging the presence of Jesus at the Caledonia Location on October 25 at 7pm.
Join a ministry team!
Our teams are always open for people looking to serve and influence others by using their God-given gifts. Reach out to find more information on joining a team like Worship, Journey Kids, Journey Students, Tech, and more.
FIND MORE INFO ON JOINING A TEAM
Upcoming Serving Opportunities
We want to be people who are generous with our time, resources, and abilities. Serve and make a difference with others who want to do the same!
VIEW UPCOMING SERVING OPPORTUNITIES
Club 56 & Journey Students
Club 56 exists for 5th & 6th graders and meets on Sunday mornings at each location (Middleville: 10am, Caledonia: 11am). Journey Students exists for 7th-12th graders and meets on Sunday nights during the school year at the Caledonia Location.
VISIT THE JOURNEY STUDENTS PAGE
Journey Kids
Journey Kids partners with families to see kids birth-4th grow in a life-giving relationship with Jesus.
VISIT THE JOURNEY KIDS PAGE
This Is Motherhood Group
This group of moms for several churches meets at Thornapple Valley Church 2nd & 4th Tuesdays from 6:30-8:30pm. Pregnant moms all the way through moms of seniors in high school are welcome. Email mopsattvc@gmail.com for more info or visit the Facebook page!
VISIT THE FACEBOOK PAGE
Engage with the latest sermon.
Watch or listen to a recent sermon on topics like racial reconciliation, rest, and confidence. You'll be both encouraged and challenged.
Watch or Listen
Want to learn more about Journey?
We're all about helping as many people as possible live in a life-giving relationship with Jesus. Want to learn more?
Learn More About Journey
Let's give together.
God gives to us so he can give through us. Give to Journey as we further the mission of more life for more people.
JOIN US IN GIVING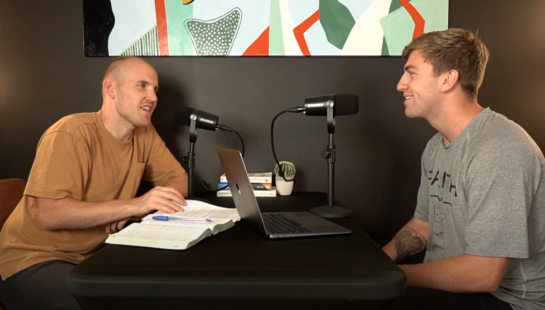 The Journey Church Podcast
Listen to sermons, conversations, and other resources on the go. Subscribe on the platform you use below:
SUBSCRIBE TO THE PODCAST
Upcoming Events
Saturday, October 8 – Marketplace Multipliers Gathering, 9am-11am, Caledonia Location
Tuesday, October 25 – Night of Worship, Caledonia Location, 7pm
Saturday, November 5 – First Saturday Prayer & Worship
Can't find what you're looking for? Reach out to our team!